Washing tunnel input output line
DESIGN OF CUSTOM-MADE LINES
Designed by SYSTEM, this unit allows automatic feeding of washing tunnels for multi-format pallet boxes.

The pallet boxes are introduced manually onto a plastic chain conveyor, then transported towards a washing tunnel.
As they come out, a turning system turns the pallet boxes of varying formats onto a robust modular belt conveyor.
The unit can also be equipped with a pallet box stacker at the output and storage using a roller conveyor or a plastic chain conveyor.

This line is capable of stocking 'combo' or 'Paloxe' pallet boxes of the following dimensions: 1000 x 1200mm or 1000 x 800mm, height 750 to 1000mm with or without wheels.
Moreover, the entrance/exit lines for the washing tunnel offer two speeds, according to the chosen equipment:
Tunnel washer = 80 boxes/h
Optionally, we can add a curved conveyor at the input.

This particular full line has been designed for agri-food sector and in particular for:
Processing and preserving meat
Food production for animals
Food-waste treatment centres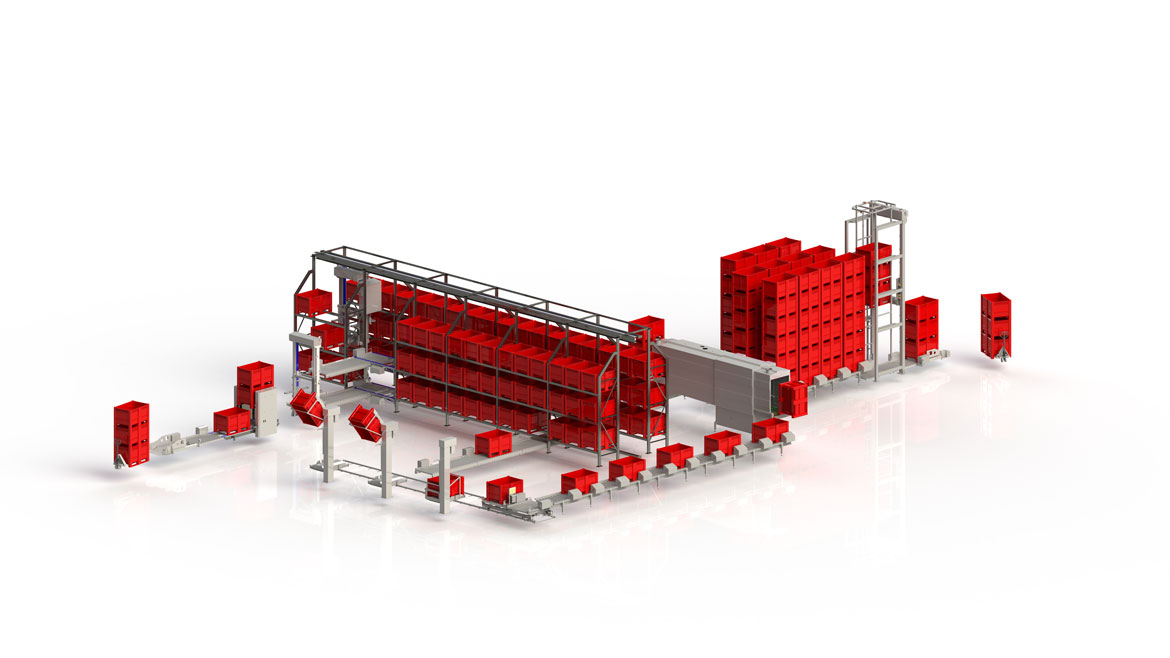 Automated pallet box loading and unloading line
SYSTEM, a designer of machines for the agri-food industry, makes custom-made automatic storage-handling solutions.
Find out more


SALES DEPARTMENT
jérôme libner

CALL US NOW
Tél. 00 33 5 49 64 05 49
SYSTEM
1 rue du lavoir - 79420 Saint-Lin
FRANCE
KEEP IN TOUCH WITH SYSTEM