Deep-freezing tunnel input line
DESIGN OF CUSTOM-MADE LINES
Always in touch with their clients' needs, SYSTEM designs and produces custom-made process lines thanks to their expert design office. Numerous agri-food companies rely on their expertise all year-round.

This is the case in the ice cream factory industry, for example with an order for a line to fill a deep-freezer with sugarcoated boiled sweets at a rate of 8000 units per hour on six lanes.
The requirements are as follows:
Simultaneously put 6 boiled sweets into the freezer's input conveyor;
Ensure regularity in the shape of the product before freezing.
This line, designed and installed by SYSTEM, allows the factory to full meet the initial needs and requirements. The sweets are dropped into each lane thanks to the production rate channels. A rotating brush flattens them into the required shape. In addition, a rate-regulator with an accumulation belt realigns the 6 sweets before the input into the freezer input via a belt conveyor. The process is managed by a automate.
Note: All modular belt conveyors are equipped with an automatic washing system.
This solution also offers a very attractive return on investment for the client:
The way the product is placed into the freezer means they come out already aligned
The freezing process is optimized since the sweets are well distributed and the cold air is therefore better distributed,
No additional workforce,
Saving in time,
Greater yield.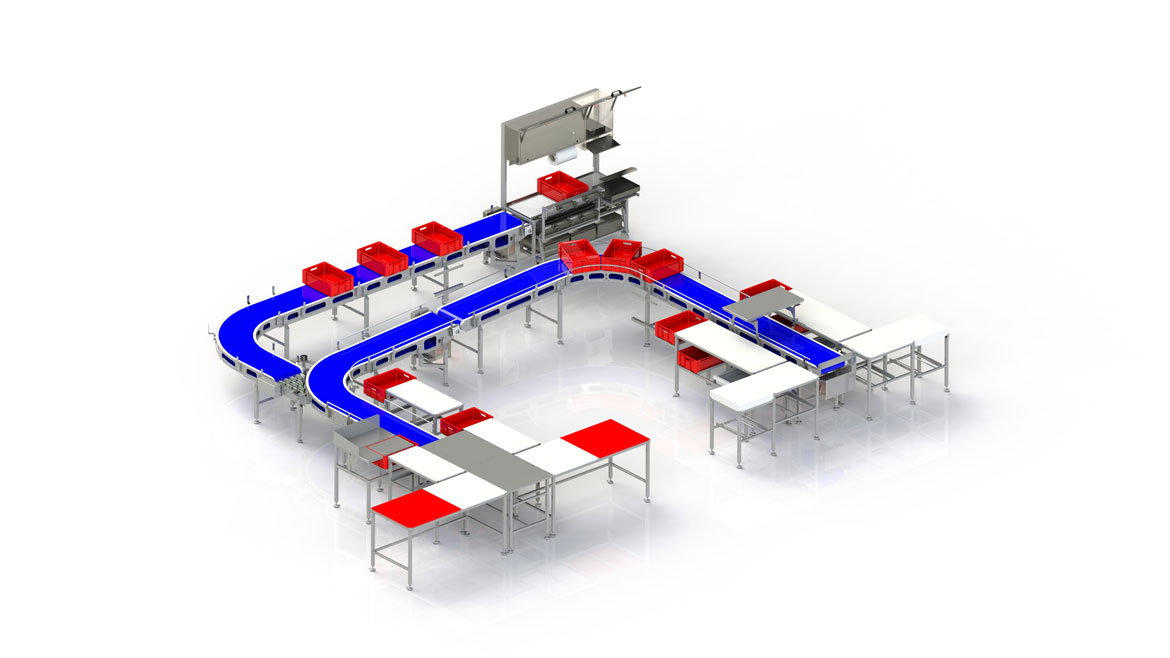 Cutting line
The cutting line manufactured by SYSTEM is a modular solution for the meat-processing industry.
Find out more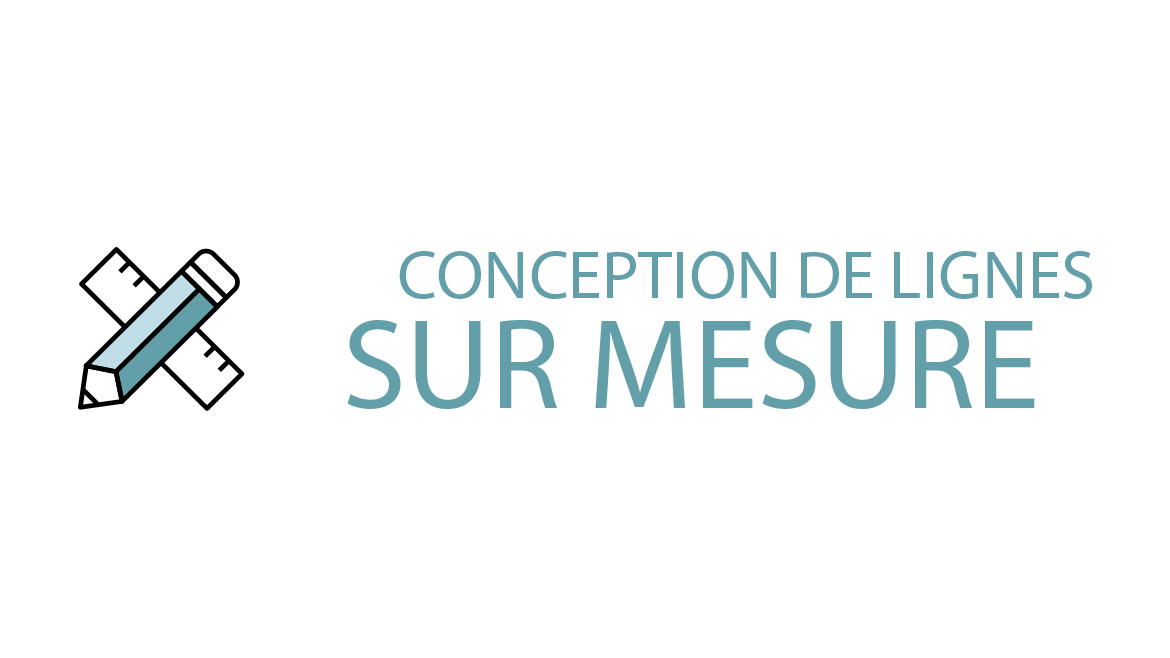 Design of custom lines
Completely adjustable lines which can be adapted to the client's needs and the field of application.
Find out more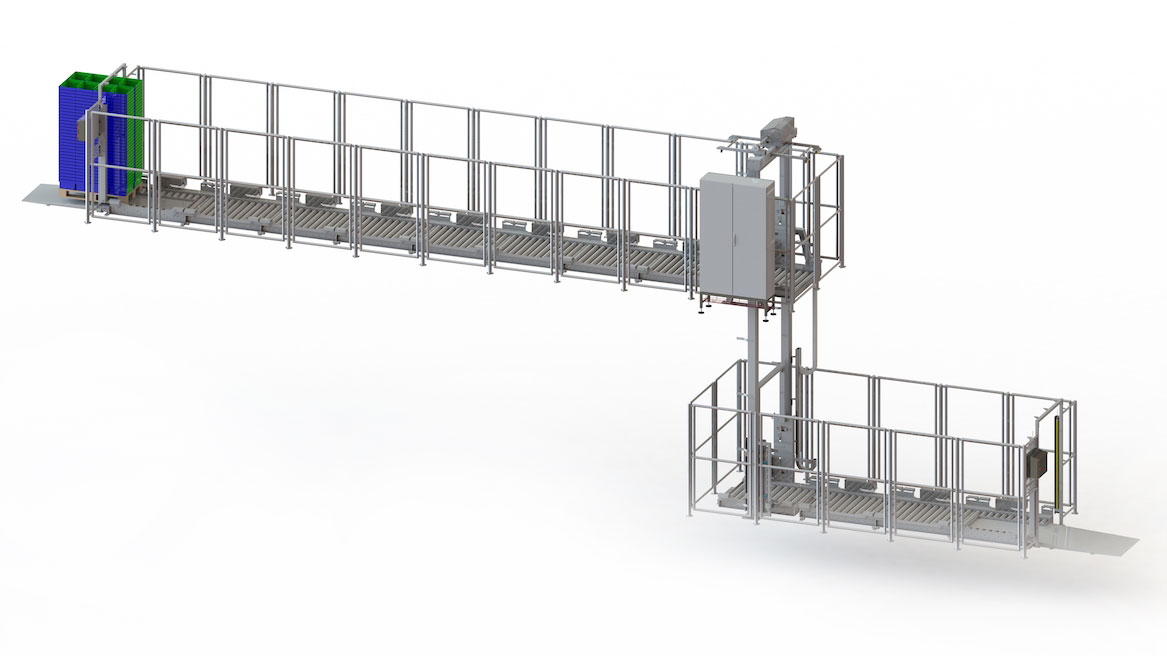 PALLET DESCENDER LIFT
Fully automatic load lifting for pallets
Find out more


SALES DEPARTMENT
jérôme libner

CALL US NOW
Tél. 00 33 5 49 64 05 49
SYSTEM
1 rue du lavoir - 79420 Saint-Lin
FRANCE
KEEP IN TOUCH WITH SYSTEM